Connecticut Kartel - The Question is? (CD)
$

15.00
Sold out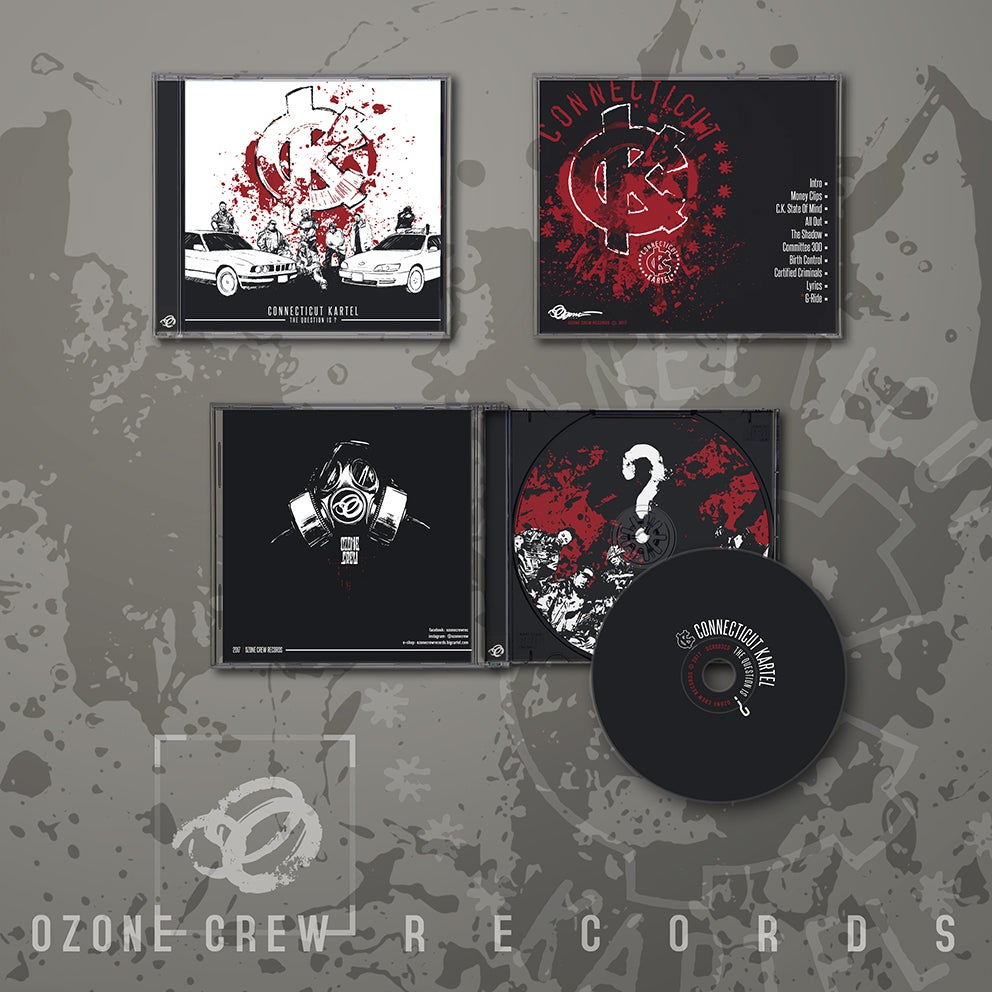 Connecticut Kartel - The Question is?
Limited Edition 200 Copies On CD
Cover Artwork- Spek The Architek.
Tracklist:
1. Intro
2. Money Clips
3. C.K. State Of Mind
4. All Out
5. The Shadow
6. Committee 300
7. Birth Control
8. Certified Criminals
9. Lyrics
10. G-Ride
Snippets Youtube:
https://youtu.be/K0vqG-qNd1c
We are back with a legendary group from Bridgeport / Connecticut, is about Connecticut Kartel and their album "The Question Is?"
The Connecticut Kartel consists of Ed Vorhéez a.k.a Yahiness a.k.a The Lyrical Jasun, Drama a.k.a Authentic Da Boss & Verge Body (RIP) These guys joined in 1995, 22 years ago with the intention of building their album called "The Question Is?" Which consists of 9 songs. Two years later in 1997 the album was released on CD & Tape format And a single 12" of 4 songs through Chase Entertainement, which included a Short Version of the song "Money Clips". Nowadays it is hard to find a copy of any of these three formats. as they were pressed in a amount very limited. Some of the hip hop heads may feel familiar with the song "All Out" Which was transmitted for the first time in the program
Bobbito & DJ Premier on August 10, 1997.
Ed Vorhéez a.k.a Yahiness a.k.a The The Lyrical Jasun. Had several appearances in the 90's along his way as soloist, one of those was in the record of 36Zero (The Troubleneck Brothers) - "The Lyrical Jasun" on 1995 definitely a sick joint .. Also you can take a look on internet there are some interviews of Ed Vorheez aka The Lyrical Jasun with The Troubleneck Brothers for Yo MTV Raps Canada.
Today is commemorated The 20th Anniversary of the album "The Question is?" So here is pressing on vinyl the full abum. Including 10 songs, among them a unreleased song recorded in the year 2000 never before pressed in any format. Was also included the original version of "Money Clips" Which was only pressed on CD and Tape, So only 3 songs were reissue for this LP.. All tracks were remastered by the Spanish producer, MPadrums from "Pasando El Baño" and "Back In The Days"
Published by Sky's Da Limit Entertainment
For Bookings and Info: skysdalimitmusic@yahoo.com